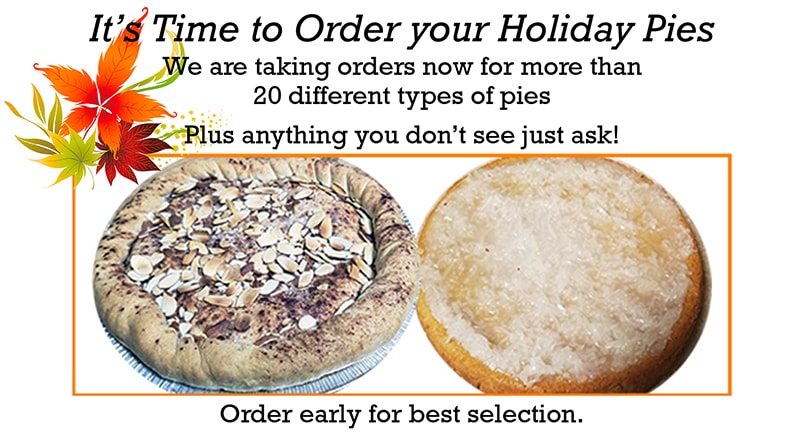 Apple, Apple Cranberry, Caramel Apple, Dutch Apple, Blueberry, Blueberry Goat Cheese, Strawberry Rhubarb, Rhubarb, Peach, Peach Blueberry, 4 Berry, Pecan, Key Lime, Coconut Cream, Chocolate Torte, GF DF Coconut Cake, Fresh Glazed Apple Cake, Harvest, Cheesecake, Raspberry Chipotle Cheesecake,Tart Cherry Almond and of course….Pumpkin!!  If you don't see your favorite just ask!
All Pies are just under 12 inches and deep dish they serve 8-10 people
Prices range from $16.50 to $26.50 per pie.
Gluten Free available for most pies just let us know!