The Cafe Menu
Breakfast Served All Day
Scone of the Day – $4.25
With butter and jam.
Croissant Breakfast Sandwich – 12.00
Two eggs any style with bacon and cheddar
on a toasted croissant. Served with fruit or potatoes.
Crepe of the Day – $12.00
Sometimes it's sweet, sometimes it's savory!Served with fruit or potato. GF
Quiche of the Day – $11.00
Served with fruit or potato. GF
The Café Breakfast (choose four) – $11.00
Two eggs, potatoes, bacon, fruit, tomatoes, biscuit, toast, GF toast, yogurt.
With Pork Sausages – $12.00
Chile Relleno and Eggs – $12.00
A battered New Mexico chile stuffed with Monterey jack cheese and topped with ranchero sauce, melted cheddar, sour cream and salsa then served with two eggs any style.
Homemade Corned Beef Hash – $14.00
Literally homemade, we start with fresh Certified Angus Beef brisket, brine it in our special brine for ten days then roast it long and slow. Hand diced and mixed with potatoes, carrots, onions and herbs it makes great hash. We bake it up and serve it with two eggs over the top and a side of fresh fruit. GF
Frittata – $14.00
A baked omelet with your choice of fillings topped with melted cheese. Served with fruit or potato. GF
Dairy Free Cheese/No Butter add $1.50
Spinach, Tomatoes, Bacon, Artichokes, Mushrooms, Caramelized Onions, Italian Sausage, and Roasted Peppers.
Avocado Toast – $12.00
Toasted Foccacia bread spread with citrus mashed avocado, diced bacon, pickled red onions, daikon radish sprouts and Drizzled with lemon garlic aioli. Served with fruit. GF available add $2
Vegan Hemp Tamales – $14.00
Made in Tucson original or spicy or one of each!
Topped with ranchero sauce and vegan cheese.
Lunch Served All Day
Cranberry Almond Chicken Salad – $12.00
Diced chicken breast, red onion, dried cranberries, apples & toasted almonds in a light mayonnaise Dijon dressing. Served with spring mix and sliced tomatoes and topped with toasted almonds and balsamic vinaigrette. GF
Served on a croissant (not GF) – $13.50
Served on GF bread – 14.00
Chicken Piadine – $14.00
Grilled sliced chicken breast tossed withBaby spinach, artichoke hearts and roasted red peppers in balsamic vinaigrette. Served on top of a freshly made flatbread spread with pesto (our pesto is vegan and nut free). Parmesan on top.
GF flatbread add 2.00
Filet Mignon Chili- $11.00
Served with either flour or corn tortillas. Garnished with sour cream, shredded cheese and minced onions. GF.
Cup of Chili – $7.00
Bowl of Our Fresh Homemade Soup – $5.50
Cup of Soup – 4.00
Sandwiches
Served with homemade pickles.
Sub fruit, potatoes or salad add – $1.50
GF Panini bread available add – $2.00
Reuben – $16.00
Thin sliced homemade corned beef, Swiss cheese, homemade sauerkraut, 1000 island dressing on marbled rye.
Italian Grinder – $14.00
A toasted ciabatta roll spread with roasted red pepper aioli and layered with Genoa salami, sopressata, prosciutto, provolone cheese, ripe tomatoes, pickled red onions and shredded iceberg. Topped off with a mix of peppers and olives in an oregano red wine vinaigrette.
Avocado Croissant Sandwich – $11.00
Fresh avocado on a toasted croissant with ripe tomato, radish sprouts & pesto aioli.
Add smoked turkey breast $12.00
Ultimate Grilled Cheese – $11.00
Cheddar cheese, sugar cured bacon and ripe tomatoes on grilled focaccia spread with pesto aioli.
Homemade Pizza- $16.00
GF Crust – $18.00
Hand stretched from scratch pizza dough
with tomato sauce, mozzarella cheese and your choice of toppings.
Choose as many or as few as you would like!
Spinach Mushrooms Tomatoes Caramelized Onions
Bacon Italian Sausage Artichokes
Roasted Red Peppers Pesto Pepperoni
Vegan Cheese Add – $1.50
Enjoy a beverage from our menu selection or choose a bottle of wine in the market and add $5 service charge!
Wine

Please see our chalkboard for a rotating selection of wines by the bottle or by the glass.

We also have a whole market fullof bottled wine. You may choose to select a bottle and we will open and serve for a $5 charge.
Beer
Barrio Brewery – Tucson, AZ
Barrio Blonde – light and crisp. – $4.00
Barrio Rojo Scottish Ale – caramel cinnamon notes. – $4.00
Barrio Citrazona IPA – smooth citrus flavors and tangerine. – $4.00

Barrio Haxy IPA – $4.00

Stella Artois – Belgium a classic! $4.00
Left Hand Brewing Longmont, CO – $4.oo
Milk Stout Nitro
Sides and Extras
Side of Bacon $3.00
Side of Sausages $4.00
One Biscuit $3.00
Toast $2.00
Gluten Free Toast $3.00
Side of Salsa $1.50
Side of Fruit $5.00
Side of Potatoes $3.50
Chicken Breast $5.00
House Salad $3.00
Side Chili Relleno $9.00
Side Chicken Salad $8.00
Side Corned Beef Hash $8.00
Kids Grilled Cheese $6.00
Kids Quesadilla $3.50
Beverages
Coffee/Tea/Espresso/Hot Chocolate – $4.00
Cappuccino/Latte – $5.50
Bottles Still Water – $3.00
San Pellegrino Sparkling Water-$3.50
Choose from:Coke, Diet Coke, Sprite, Dr. Pepper -$3.50
Passion Fruit Iced Tea – $4.00
Lemonade – $4.00
Fresh Orange Juice -$5.00
The Oracle Paw-tio Menu
For our furry friends
Paw-tio Breakfast – $5.00
One scrambled egg with cheese, yogurt and sliced apples
The Double Dog Dare -$6.00
Two unseasoned beef patties with cheddar cheese and roasted carrots.
Winner Winner Chicken Dinner – $6.00
Grilled & sliced chicken breast served with roasted carrots.
The Puppy Love – $3.00
Scoop of vanilla ice cream and dog bone.
Dog Beer – $4.00
Bowl of chicken or beef broth
Classic Water Dish – Comp
Dog bed to lounge on – Comp
Desserts and Baked Goods!
Check the board for daily specials</em>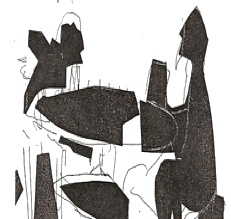 ---
Cafe Open: Wednesday – Sunday 8:00AM – 3:00PM
Market Open Every Day: 8:00AM – 6:00PM
270 American Avenue Oracle, AZ 85623
☎ 520.896.7615
[email protected]